We value the dynamic and long-term relationships we have with our clients.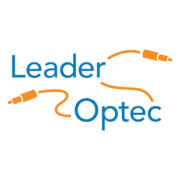 Elissa and her team have always provided a fast and efficient service but with a friendly overtone to any queries or difficulties we have encountered.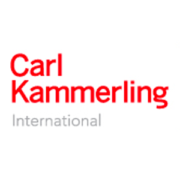 We have found their advice really practical. In addition, they are also extremely commercially aware.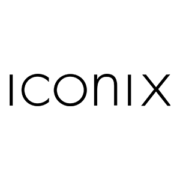 HR Anchor have certainly added value to our business since we started working with them.  We have received timely, relevant,  commercially balanced advice in a very friendly manner. I often use them as a sounding board which has been invaluable.  In a year with Furlough and its ever changing rules it is reassuring to have HR Anchor as a partner.  I would not hesitate in recommending HR Anchor.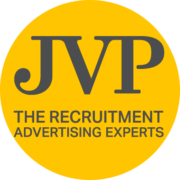 When I first met Elissa in 2019, HR Anchor was on the verge of launching and I had every confidence the venture would be a success given the planned service delivery approach.
It's a real pleasure to have been part of the company's exciting journey so far and in so many ways, whether helping HR Anchor to attract talent for the growing team as they create new jobs, or through benefitting from extremely efficient and helpful HR and employment law advice from Elissa and her team, particularly with the challenges the pandemic has thrown at us and our clients.
We've also collaborated to give back to the business community, delivering free seminars and webinars with key tips and advice for employers – and the feedback has been tremendous, spurring plans to deliver more over the year ahead tackling HR & Recruitment related hot topics.
It is refreshing to have such a supportive and knowledgeable team of HR and employment law specialists in North Wales, yet HR Anchor is able to help employers across the UK too – perfect for both JVP Group and our clients.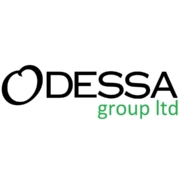 We provide non-emergency ambulance transport for Welsh Ambulance. We are a relatively new company, established for 12 months, over that time we have experienced a massive growth spurt taking us from 1 vehicle and a couple of staff to 9 vehicles and 30 staff.
Initially we were recruiting ourselves and doing all the HR admin in house but very quickly we realised we needed to concentrate on the business rather than the HR side of things.  With such quick growth it became apparent that the policies and contracts we had written ourselves needed checking over by a professional pair of eyes to ensure they were fit for purpose.  HR Anchor did this for us.  This gave me the peace of mind that we were acting within the lines of the law and they helped us make these documents more specific to our industry.  Easier for us and the employees.
We are fortunate to have not had much in the way of disciplinaries but when we have had an issue it's great that this burden has been taken away from us.  When a tricky staffing situation arises, I can phone or email and get an instant answer or guidance.  Taking advice direct from a solicitor gives me confidence and peace of mind.
HR Anchor understand my business and offer a personal service.  They look after me and my business needs and give me the security to get on with what we actually do, safe in the knowledge we have advice from solicitors, and we are working within the lines of the law.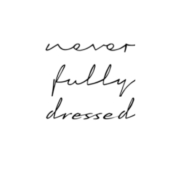 We have developed a great partnership with HR Anchor, they have helped to make employment processes much more polished than before. We take advantage of HR Anchor being available for general queries from employees, this has saved time and in turn money. Elissa is always available at the end of the phone to offer advice and support, knowing support is coming from an Employment Law solicitor has proved invaluable.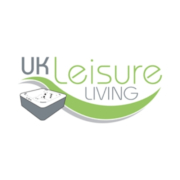 HR Anchor have taken the guesswork out of on boarding new colleagues. All contracts and documents have been drawn up specifically for our business which ensures compliance. HR Anchor manage all internal staffing processes which affords us the time and confidence to focus on growing our business. I can recommend HR Anchor as a company who will go the extra mile to understand and implement company goals.
Elissa worked with us at Carl Kammerling to deliver a bespoke Employment and HR Training package to our management team. Elissa is highly responsive, very professional, and ensured we received exactly what we wanted. She introduced her personal legal experiences in throughout to help us gain some perspective and applicability. The sessions were extremely interactive to keep the managers engaged and all who attended left the sessions with a clearer understanding of the topics and how it related to our business. We would highly recommend HR Anchor for any of your Employment and HR Training needs.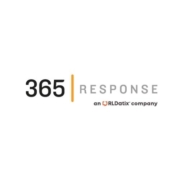 I was initially responsible for all the HR in the company at 365 Response, this was fine in the early days however once we grew to 60+ employees it became beyond my capacity to do that as an add on to my main role.  We also felt we needed legal support.
We found ourselves at a point where we felt we may have been correct with how we were approaching HR issues, but I was never sure whether it was right from a legal perspective.  Having that reassurance, someone to call for advice when we had any tricky situations which we weren't absolutely certain about was exactly what we needed.  It's been a lifesaver for me, it means I can sleep at night again now, knowing I'm not making decisions that could negatively impact the business.
We have always erred on the side of caution, perhaps too much so having the balance of knowing what you can and can't do is exactly what we needed.
The advice I've had from HR Anchor has been invaluable to me.
I developed a really friendly relationship with Elissa.  The speed of her response with succinct and eloquent advice is impeccable.
The service goes beyond what I was expecting from previous experiences and it's really good value for money for the reassurance and value received.
Sign up to our monthly newsletter
Receive topical news and updates straight to your inbox

01745 357369
info@hranchor.co.uk