Sophie's Top Tips For Successful Online Onboarding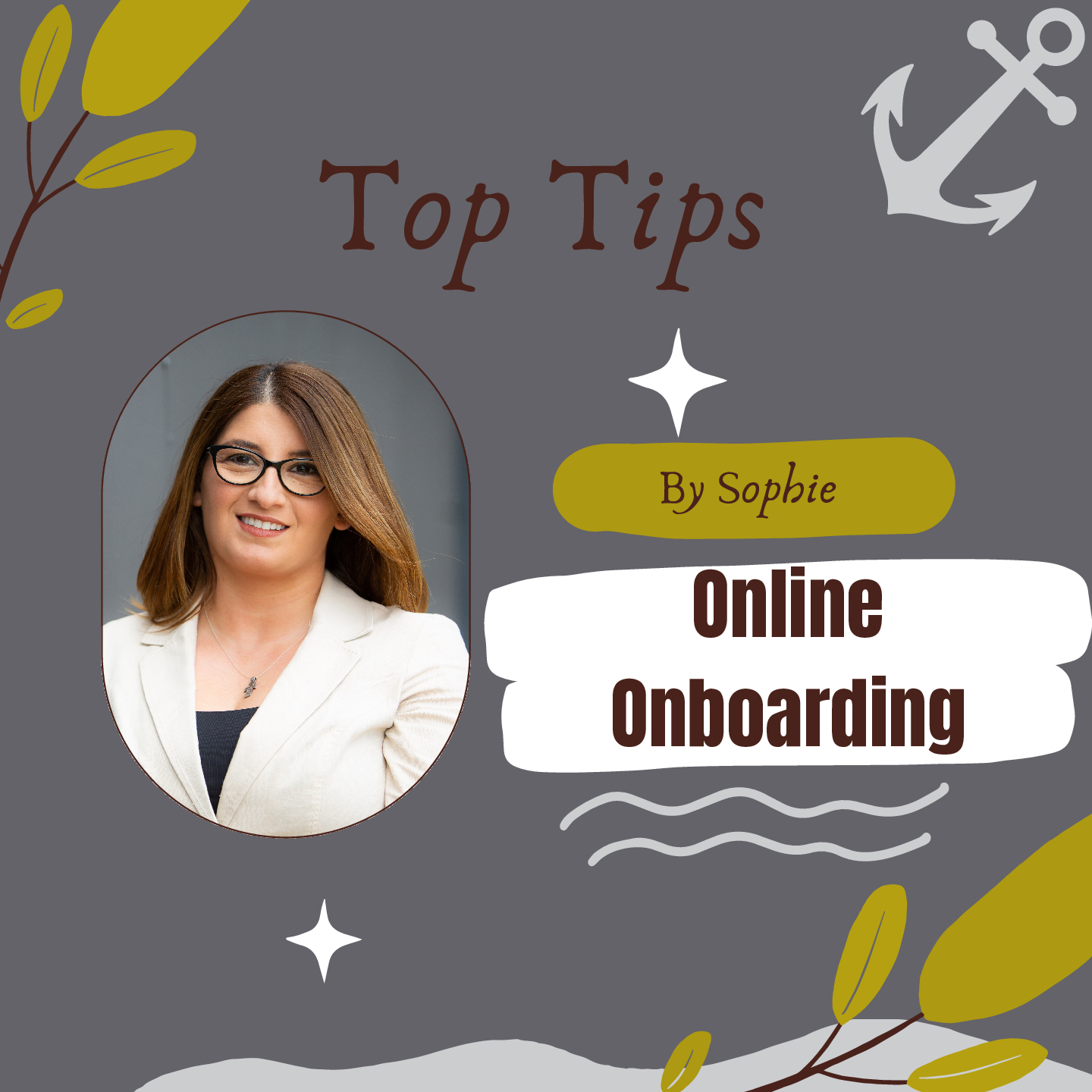 During COVID 19 majority of the companies had to implement remote working and onboarding employees suddenly became more tricky than ever. Although the pandemic has reached a different phase where restrictions in the UK have been removed, many employees and some employers are still preferring homeworking and continuing to hire and onboard through online processes.
Successful online onboarding of your new employees is a key to maintaining productivity and performance and particularly important for starting the process off on the right footing.
In this month's top tips Sophie advises employers what actions to take for a successful and smooth onboarding.
Pre-Boarding – Whether you are onboarding staff in person or remotely the fundamentals remain the same: Be prepared! Start strong with pre-boarding, everything that happens from background check to signing contract, providing access to your systems, learning modules, inductions, and anything else they might need for day-to-day work. With remote onboarding communication is even more important, new hire needs to feel plugged in to the workplace even if they are not physically there.
Check in on them regularly – Try to schedule one-on-one meetings with your employees who are working on a virtual basis a bit more frequently than you would with the ones in the office, at least at the beginning of their employment and during the first few months whilst a relationship is established and whilst you get used to working together.
Use checklists to keep new employees engaged- It can be easy for the new employees to get distracted from their job when they are working remotely. To help keep people engaged and focused use checklists to ensure that onboarding activities are completed and to ensure that you keep to the programme.
Document everything – It's essential to provide your new employee with written documentation of everything they are going to need to work with you. Guidance on processes and procedures, 'how to' guides, means of identifying fellow colleagues and getting to grips with who is who and what their roles are is really important to help people feel embedded.
Seek regular feedback – Great onboarding is all about progress over time and good communication. Be sure to check in with your new hires about their onboarding experience. Find out if the process is helping them, try to understand what's working and what needs improvement.
Couple of things to avoid with remote onboarding
Information Overload – Working remotely may bring images of relaxed employees enjoying a work life balance, however it is and can be a stressful experience for some. Always be aware of how much information you are giving your hires at once and try not to overwhelm them.
Constant Communication – Just because you can stay in constant contact does not mean you should. Remember to keep your messages to the point (without being too blunt!) and give your new employees the space they need to get on with their onboarding and their work.
https://www.hranchor.co.uk/wp-content/uploads/2022/04/Sophies-Tips-pdf.jpg
1440
1440
Victoria Panagakis
https://www.hranchor.co.uk/wp-content/uploads/2019/09/logo.png
Victoria Panagakis
2022-04-28 15:55:40
2022-04-29 08:48:07
Sophie's Top Tips For Successful Online Onboarding